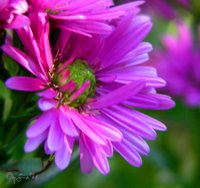 GemFireAir
An Offering In Time

©marty kleva

September 14, 2008
permanent url
~ An Offering In Time
Time is many things, and in that understanding, it speaks to me of being formless, much as any great sea would appear to be formless if one were sitting and fishing from inside a little red and white wooden dinghy upon it's surface.
From that perspective perch, the sea of time is immense, powerful, and unpredictable. It is at once and the same a drop of water and an immeasurable container of liquid life.
Although we might not see land, we know it is there somewhere on the horizon of time. Although we try not to think too deeply about how deep the surface of land is beneath us, with great respect, we trust that it is there.
Storms can suddenly appear, the waves might become turbulent and toss us about until we become afraid. The clouds roll in, it gets dark, and rain begins to soak our clothes and blind our way.
It might also happen that a huge oil tanker suddenly looms up out of the fog that had rolled in, to threaten our path.
All these things are possible upon the sea of time as we sit here inside this little tiny dinghy holding onto our fishing rod beneath the sunlit sky and dreaming up all the possibilities of what might happen.
Here, we all are together — sitting, dreaming, thinking, and fishing upon the sea of time.
Con Amore
~ mek
Labels: fishing upon the sea of time, offerings, sea of time, thoughts, time, what is time