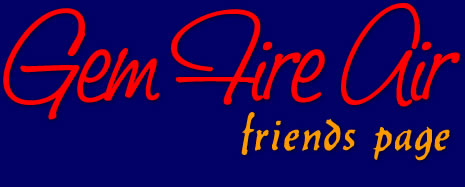 We Send You Our Blessings



Codex Alimentarius
- Protect health freedom from Codex Alimentarius.
Website contains information, resources, and calls to action.




home contact dedication/mission

problems/support copywrite legal disclaimer
All content on all pages of GemFireAir.com are protected under the Copyright of Marty Kleva and GemFireAir 1995-2006. All rights, domestic and international are reserved.
Any content may be downloaded, reproduced, and/or forwarded for personal use as long as acknowledgment and credit to GemFireAir and Marty Kleva for such content is attached.
For reprint information, please contact us at mkleva@gemfireair.com.
Webdeveloping and maintenance by Anatoly Ryzhenko.